OCLC Reports on Operationalizing the Art Research Collective Collection Project
History of Art
May 31, 2023
In 2019, members of the OCLC Research Library Partnership held a discussion on the challenges facing art research libraries. These conversations inspired a four-phase research project exploring opportunities for collaboration between art, academic, and independent research libraries.
The result of these conversations are two reports published by the OCLC, documenting the findings of the Operationalizing the Art Research Collective Collection project: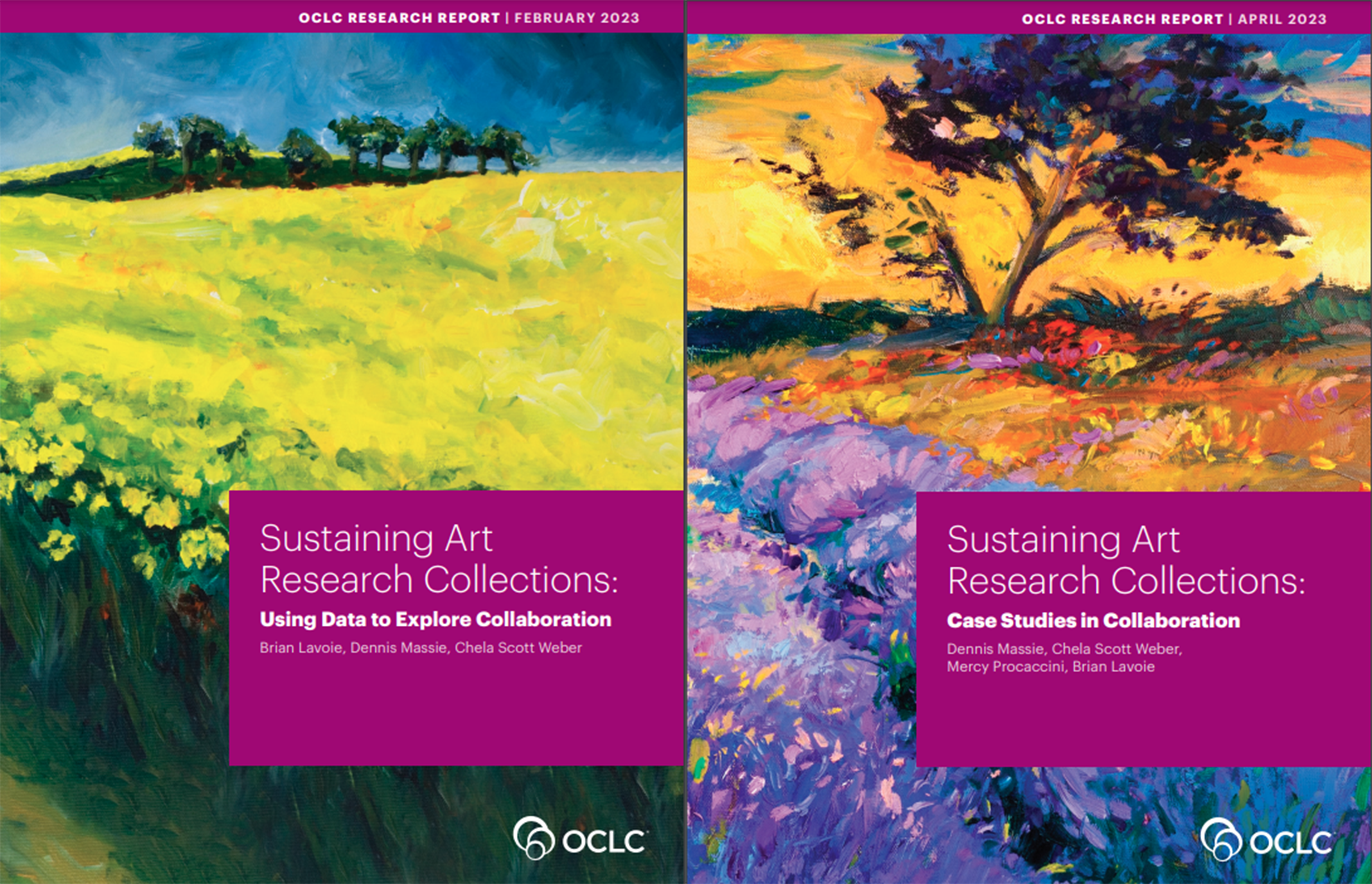 This project aims to help art libraries identify opportunities for beneficial partnerships around their collections, build effective collaborative structures to support these partnerships, and navigate the practical challenges involved in making collaborations sustainable and successful.
Sustaining Art Research Collections: Using Data to Explore Collaboration illustrates how quantitative analysis of library collection and activity data can be leveraged by library leaders to inform decisions about collaborative opportunities supporting art research collections.
Sustaining Art Research Collections: Case Studies in Collaboration offers recommendations for building strong collaborations based on real-life examples of art library partnerships. These case studies document the practical experiences and lessons learned from collaborations involving art and academic libraries to identify successful collaboration characteristics and typical challenges when planning, implementing, and sustaining a partnership.  
The findings presented in this report illustrate the immense value of art research collections... It is our hope that this report shares an approach that will inspire art libraries and their potential collaborators to action in assessing and shaping their own partnerships to serve their unique missions and priorities."
Sustaining Art Research Collections: Using Data to Explore Collaboration