The Dutch Textile Trade Project
Digital Art History
April 05, 2023
The Dutch Textile Trade Project is a new digital resource that aims to understand the circulation of textiles on Dutch ships around the world in the seventeenth and eighteenth century by examining data drawn from trade records, alongside samples of textiles and visual culture depicting the use of textiles.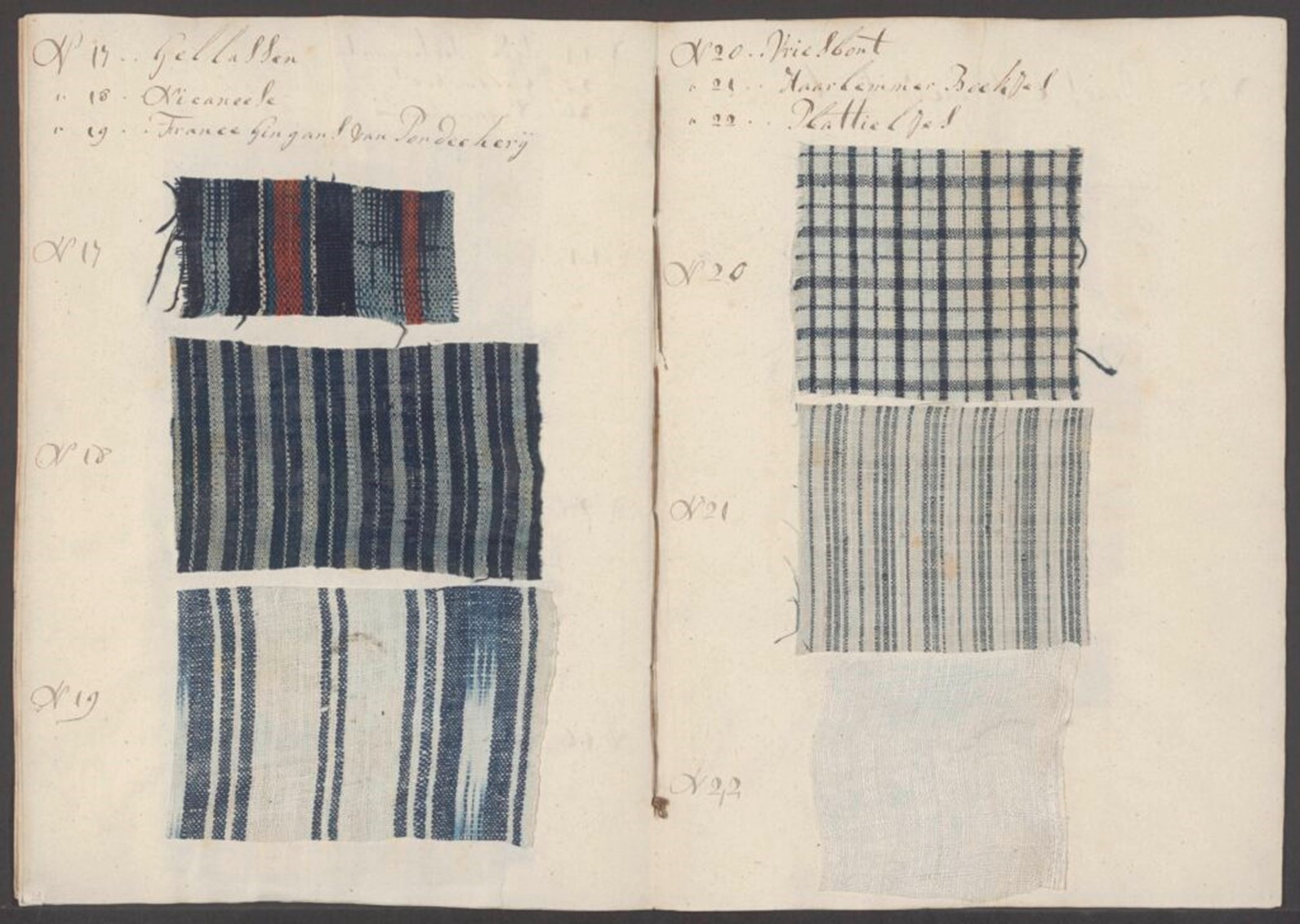 The site's focus is the Visual Textile Glossary, an illustrated and interactive glossary with entries that include textile terms and definitions, contextual essays, visual and material examples, and historical data.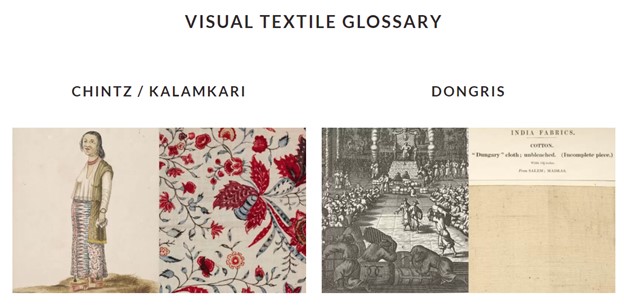 For example, in an entry on chintz the interactive app shows that more than 200,000 pieces of chintz travelled from the Indian subcontinent to the Dutch Republic between 1700 and 1725. Users can modify the data visualized in the bar graph to capture different textile types, destination region, origin region, quantity shipped, total value, and average price per unit.
The Data Visualization page of the website allows users to further explore, search, and refine the dataset.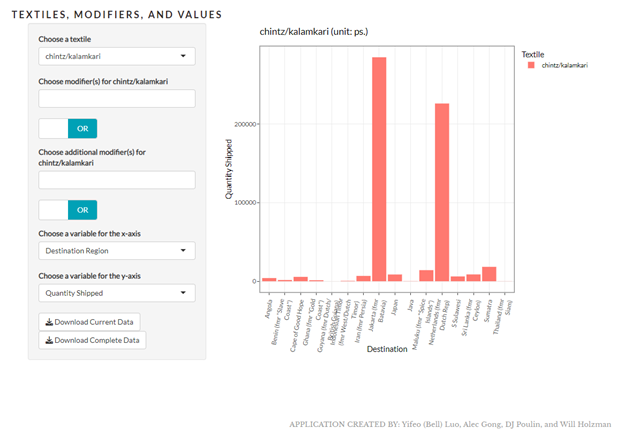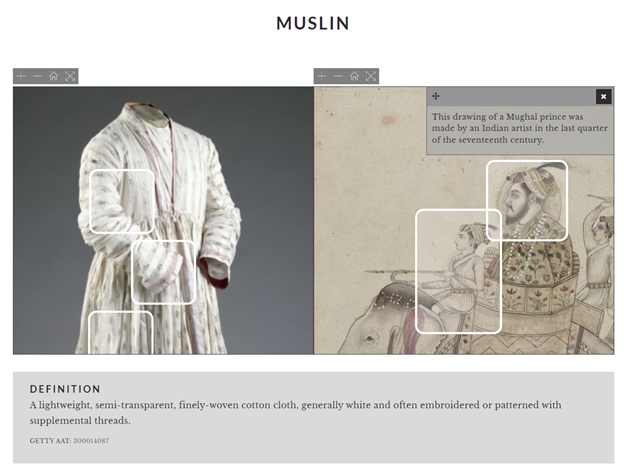 Created by scholars Carrie Anderson and Marsely Kehoe in collaboration with Jennifer Henel and Morgan Schwartz, this is an ongoing, collaborative endeavor. The project debuts with a dataset reflecting 25 years of textile exchanges on Dutch ships (1700–1724), and 10 initial Visual Textile Glossary entries.
This project has been supported in part by a Gladys Krieble Delmas Foundation Grant (2020), Journal of Historians of Netherlandish Art, two Samuel H. Kress Digital Art History Grants (2021–2022 & 2023–2024), and grants and technical support from Middlebury College's MiddData.
Anderson, Carrie and Marsely Kehoe. Dutch Textile Trade Project. www.dutchtextiletrade.org.
Thumbnail image: Blue and White Textile Samples Labeled as "Oostindisch" (East Indian) and "Nagemaakt" (Counterfeit), from the Visual Textile Glossary entry for guinea cloth